Mission culminates in images of former ninth planet that show mountain ranges of ice and suggest surface has recently been 'paved over' by geological activity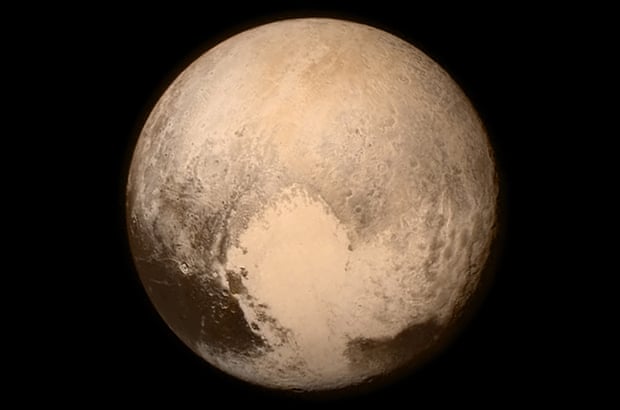 For 85 years, it was little more than a featureless grey blob on classroom maps of the solar system. On Wednesday night, Pluto was revealed in high resolution for the first time, revealing dramatic mountain ranges made from solid water ice on a scale to rival the Alps or the Rockies.

The extraordinary images of the former ninth planet and its large moon, Charon, beamed 4 bn miles back to Earth from the New Horizons spacecraft, marks the climax of a mission that has been quietly underway for nearly a decade.

Read more/full article/source - http://www.theguardian.com/science....surface